Updating your workspace may be as simple as a painting the walls and installing some new office furniture. Equally, you may need to completely redesign the layout. With qualified electricians, plumbers, carpenters and decorators, Splash Trades has the professional skill that you need to complete your office refit, no matter how big or small.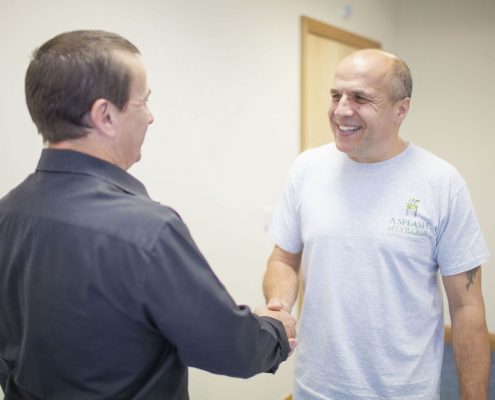 The completion of a functional office refit is typically reliant on the installation of electric and data installation. Our qualified electricians will ensure that all IT and Electrical installation is carried out, so when your employees file into the new office, they can get straight to work.
An organised workspace ensures everyone can work efficiently, so if boxes are filling your store cupboard and redundant furniture is cluttering up the office, Splash Trades can help.
Splash Trades will ensure all waste is properly disposed of, in accordance with waste regulations.
Find more about Waste Disposal Service
Supplying your employees and visitors with refreshments goes a long way towards keeping everyone happy! Splash Trades offers a bespoke kitchen range that has been designed for commercial use.
Our qualified team will take care of the plumbing and electrics and ensure they are compliant with trade regulations. All necessary documentation will be provided.
We can supply a wide range of kitchen units and worktops, so you can find an option to suit your budget and interior design. Once selected, the fitting of work surfaces and units are carried out to the highest standards.
We install fridges, dishwashers and other kitchen appliances that you require. Tiling, sealant, handles and other fixtures can also be fitted to complete the job. We'll leave the kitchen area clean and tidy, so you can come in and simply put the kettle on.
The installation of a suspended ceiling improves soundproofing, acoustics and energy efficiency. It can also be a useful way to keep cables, wires and pipes out of site, whilst retaining easy access when repairs are needed. If your office refit would benefit from these properties, Splash Trades is experienced in the professional installation of suspended ceilings
A clean and tidy cloakroom is hygienic and helps to give the right impression of your company. From retiling and painting to replacing sanitary ware or fitting new cloakroom facilities, Splash Trades can assist. Our qualified plumbers and electricians will ensure that all fittings comply with trade regulations and we're happy to hang mirrors, put up shelving or other details to complete the job.
With many commercial interiors having considerable footfall, you need suitable flooring solutions that will stand the test of time. Splash Trades offer a full range of commercial flooring solutions including vinyl, laminate, carpet tiles and anti-slip flooring. We can supply and fit luxury branded flooring, including Amtico and Karndean.
Our team have worked in offices, schools, care homes and public buildings, as well as domestic properties. We are equipped to lay flooring in retail units, warehouses and large reception areas. We're happy to discuss your requirements and recommend practical, yet stylish, flooring solutions to suit your budget.
We can remove furniture, lift existing flooring and apply any necessary preparatory surfaces prior to laying the new flooring. In order to minimise the inconvenience to you, we'll dispose of the waste, reinstate furniture and tidy before we leave.
A large open plan commercial interior may not be practical in your line of work. Splash Trades can create private offices, meeting rooms or storage spaces by installing non load bearing walls, typically made from plasterboard, wood or glass.
Our fixed partitioning options include clear or frosted glass, glass manifestations, sound proofing and fire rated solutions. We can paint or finish solid walls in keeping with the interior décor or install blinds on glass walls to provide greater privacy or light control when required.
We can also remove existing partitioning or block in doorways in order to create an interior layout that meets you requirements. If we are removing existing partitioning, our service will include taking responsibility for disposing of the waste and making good affected areas for the ceiling, floor and walls.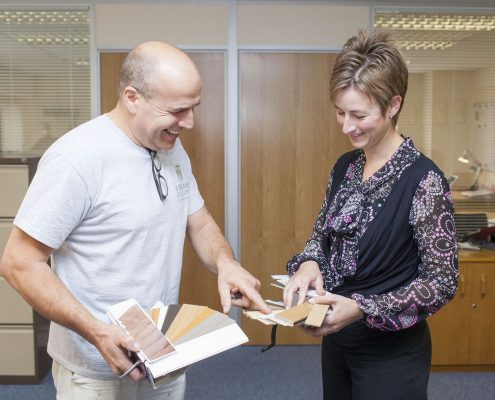 Car park markings make it easy for drivers to find a space, to drive in the right direction and to prevent cars being blocked in. Splash Trades has the equipment, materials and skilled team to fulfil your car park marking requirements.
We can mark out a car park from scratch or reapply paint to faded markings. In addition to standard car spaces, Splash Trades can incorporate designated parking for disabled driver or motorbikes. Areas can be marked out for other uses, such as pedestrian walkways, bike racks and bin storage. We can also apply numbers and letters as required.
White or yellow are traditionally used for car park marking, as they offer a clearly defined and highly visible solution. We can, however, provide alternative paint colours if required.
Splash Blinds is aware that clearing the car park for marking can be a headache. We are willing to undertake the job at weekends or in the evening to minimise the impact
In the modern workplace, there are many devices that need a power supply. Insufficient or poorly positioned sockets encourage employees to overload the available sockets. This electrical hazard is one of the greatest fire risks, but with professional IT and Data installation, it can be minimised.
The completion of a functional office refit is typically reliant on the installation of IT and data sources. Our qualified electricians will ensure that all IT and Data installation is carried out, so when your employees file into the new office, they can get straight to work.
Splash Trades can supply Cat 5 data points for telephones and computers. We can install sockets into floor boxes, power poles or portioning, to allow everyone easy access to the power supply. We undertake full network cabling and can fit trunking around the perimeter of the room in order to hide cables and wires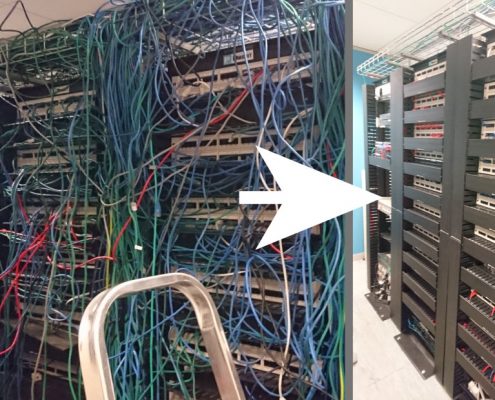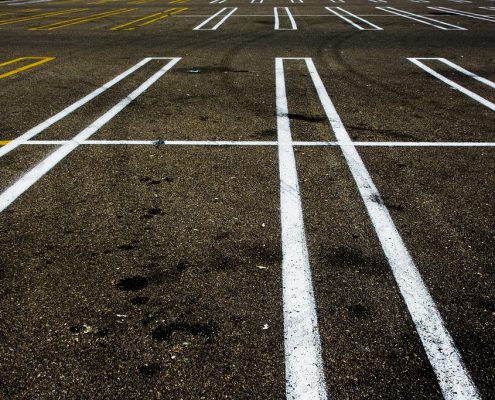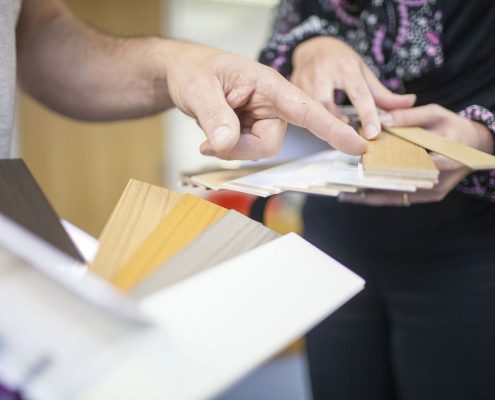 A fresh coat of paint can lift any interior. As Dulux Select Decorators, Splash Trades have the trade skills and brand endorsement to reassure you that we'll complete the job to the highest standard. We will be thorough in undertaking all pre-painting preparation. In addition to painting or wallpapering the walls, we can gloss, stain or varnish woodwork to finish the job.
We are your local one-stop-shop for all of your home and office blinds, serving individual and commercial customers, finding the right blind to suit your needs, from Venetian to roller blinds, or perhaps even blackout blinds for a nursery or office space.
More about blinds www.splashblinds.co.uk